October Employee of the Month, Michael Willis
This month's employee of the month recognition goes to one of our brilliant nurses, Michael Willis.
The Role of An Altus Biologics Infusion Nurse
An infusion nurse's job comes with a great deal of responsibility as our nurses ensure patients receive safe, quality care in every treatment session.
As an integral member of our health care team, infusion nurses need to build collaborative relationships with physicians, patients, administrative staff, and colleagues.
At Altus Biologics, we believe the recipe to becoming a great nurse involves knowledge, experience, passion, dedication, and a never-ending desire to learn.
Over the course of the last four years, Michael Willis has excelled in all these fields. His calm demeanor, attention to detail, and caring personality have enabled him to help patients through challenging life circumstances.
His caring personality, flexibility, and knowledge make him an exceptional employee, and we are happy to recognize his outstanding contributions to our field.
Without further ado, here is Mike in his own words.
Q/ Where you are from (born) or grew up. 

A/ I was born in Elyria, OH, but grew up here in TX since I was two years old.

Q/ What did you first want to be when you grew up? 

A/ When I was little, I was convinced I wanted to be a trash man since they got to ride on the back of trash trucks- that was so cool!

Q/ What's your hometown now?

A/ I still consider Longview my hometown since I spent almost 40 years there.

Q/ What advice would you give to your younger self?

A/ Stretching daily is more important than you realize.

Q/ How do you juggle your work from home life?

A/ I set clear clock out times and work really hard to not dive back into work in the evenings or weekends unless it's imperative.

Q/ What do you do when you are not working? Your hobbies and interests.

A/ I love to read, go to the movies (whenever they come back), and play video games when I can.

Q/ What's a fun fact about you many people may not know? 

A/ I turned down an offer to be the operating manager of a McDonalds when I was younger…would have led me down a completely different career path.

Q/ A good quote to describe you personally or one that you relate to. 

A/ Charles Du Bos — "The important thing is this: To be able at any moment to sacrifice what we are for what we could become."

Q/ What can you tell us about your studies and any specialties. 

A/ I spent almost 20 years in Cardiac care (IMC Hospital setting) – specialized in post interventional care, post open heart surgery recovery and rehab; Stroke assessment, and care certified.

Q/ Why did you decide to go into your career? 

A/ I kept being drawn back to the hospital after I left to pursue other things. It seemed like I was running from my calling as a nurse. But in the end, I surrendered.

Q/ What or who has been your biggest influence or your mentor?

A/ I worked with a cardiologist, Dr. Krishna Nayini, who was absolutely brilliant but never considered himself above his patients or the staff.  He would always make time to teach and share his knowledge. He was humble, approachable, and just seemed to believe in serving other people.

Q/ What is your most significant achievement to date – personal or professional?

A/ A thriving marriage of 25 years that has produced two wonderful young men who actually like to spend time with me.

Q/ What is success to you?

A/ Being in the moment.

Q/ What is your motto or personal mantra? 

A/ We are often obsessed with the 'end goal' – the destination. Life is about the journey, and the 'destination' is determined by how you traverse. Of what value is it to gain the whole world but forsake your soul along the way?

Q/ What three words would you use to describe your role? 

A/ Helpful, problem-solver, creator

Q/ How did you first hear about Altus Infusion?

A/ I did a job search via google and saw a posting on Indeed.

Q/ When did you start at Altus Infusion?

A/ Four years ago this month.

Q/ What is your management style? How do you like to communicate with your team?

A/ Open, transparent, caring, but always with a helping of fun.

Q/ What is a typical day like? 

A/ I have no typical days!  Each day is a surprise as I uncover new problems and seek out new and inventive solutions.

Q/ How would you describe the company culture here?

A/ Positive and full of opportunities.

Q/ What do you love most about working with Altus Infusion?

A/ The daily challenges and autonomy.

Q/ Name one favorite memory from working at Altus Infusion.

A/ The crazy but wonderful holiday parties we used to have.

Q/ What advice would you give to recent new entrants? 

A/ Be prepared to evolve with the ever-changing landscape of healthcare.

Thank you, Michael, for your candid and thoughtful responses. We appreciate you taking the time to share with us a little bit about you.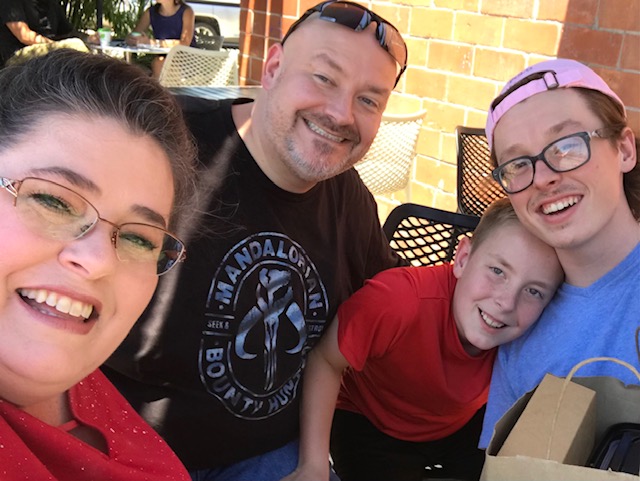 At Altus Biologics, one of our greatest investment is our human resource. Without hardworking, passionate, and dedicated professionals such as yourselves, success would not be possible.
We wish to thank you for your commitment to making our company the best it can be, especially during these challenging times. We value each one of you. Let's keep up the excellent work!