Let's Celebrate the Nurses in Our Lives!
National Nurses Day is an annual observation sponsored by The American Nurses Association. The celebratory day marks the beginning of National Nurses Week, an excellent opportunity to celebrate the nurses from all over the world.
The purpose of National Nurses Day is to raise awareness of the contributions made by the millions of nurses who make up the backbone of our healthcare system.
This week we urge doctors, patients, and caregivers to reflect upon the many ways nurses have positively impacted their lives and to take the time to show their appreciation.
Here are some ways you can thank that special nurse in your life:
Thank you, Altus Biologics Nurses!
Ways to Celebrate the Nurses in Our Lives
1. Dedicate a Song
If you happen to have a good singing voice, and even if you don't, you can choose a song to dedicate to your favorite nurse or your colleagues.
Music is uplifting and can often say all those things we have a hard time finding the words to express.
2. Bring Them Coffee or a Special Treat
You don't need to spend much money to show your appreciation. Simple gestures as bringing someone a cup of their favorite coffee or a treat will make them feel special and appreciated.
3. Make Them a Thank You Card
If you love arts and crafts, you can make them personalized cards. Funny cards are the best to brighten the day of any nurse.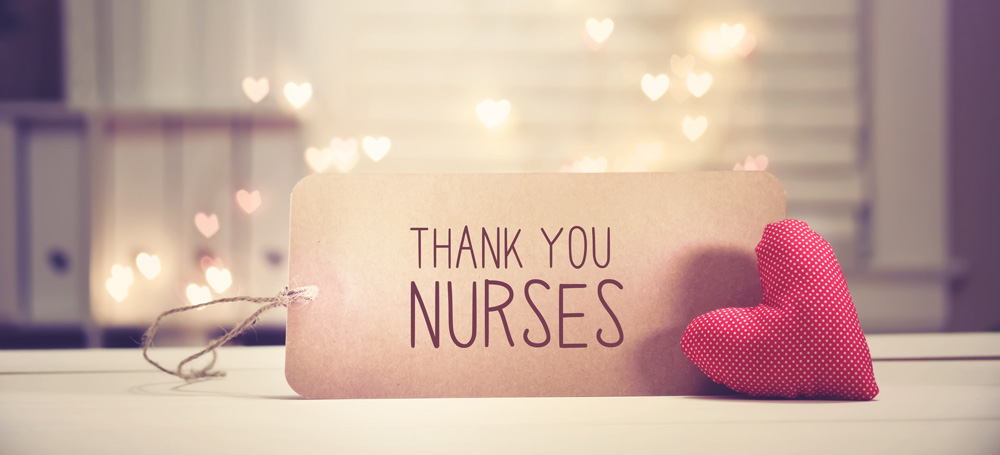 4. Lifesaver Candies Goodie Bags
There is no arguing with the fact that nurses are lifesavers. So, make them a little goodie bag containing lifesavers and a special thank you note.
5. Nurse Pins
Commemorate this special day with a unique Nurse Pin. You can custom make your nurse pins online or you can try making them yourself. Here are some ideas for your message:
#1 Nurse

Best Nurse Ever

Nurses Save Lives

World's Greatest Nurse

I

♥

My Nurse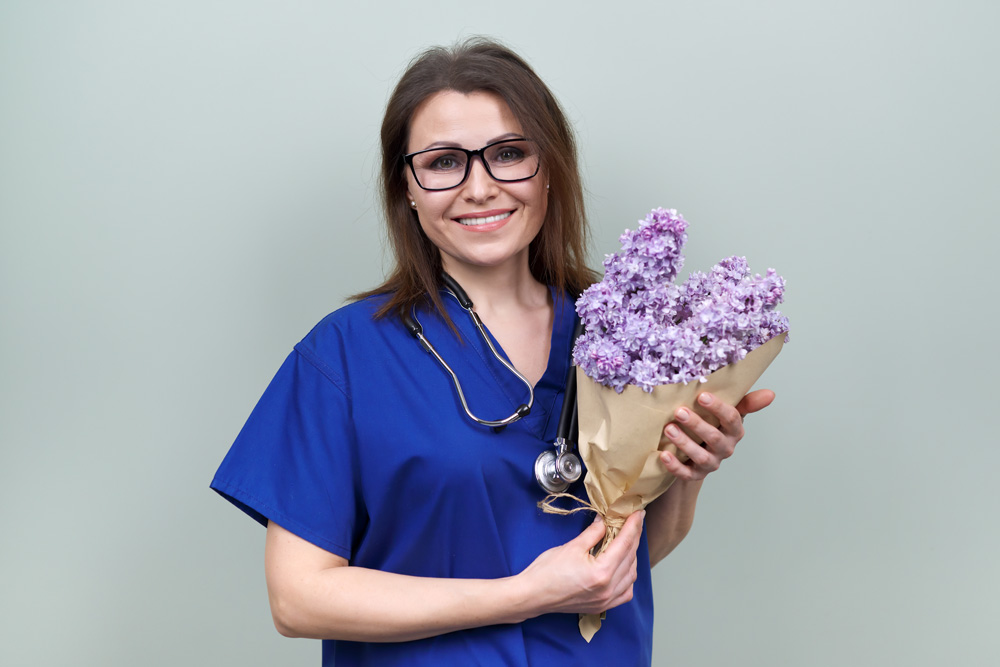 6. Give Out Awards
Nothing says how much you appreciate your nurse than handing them an award for their outstanding contributions to your life and society.
You can print your certificates from online templates and personalize them to reflect the qualities of each nurse.
7. Buy Them a Gift
If it's within your budget, buy them something you know they will enjoy. It could be a book, a record, bath salts, or a nurse theme picture frame or coffee mug.
8. Send them Flowers
Another great way to show how much you appreciate that special nurse in your life is to send them a small arrangement of flowers. This is sure to brighten their day.
9. Publicly Recognize the Work of Nurses
Posting on social media personal stories of how nurses have inspired or improved your life is a beautiful way to raise awareness of these extraordinary human beings' incredible work.
10. Consider Becoming a Nurse
There is no better way to honor nurses than to join them in their efforts to heal and care for those who need it most.
At Altus Biologics, we are proud of every one of our nurses and nurse educators. The job you do to help improve the lives of countless chronic disease patients across the country is invaluable.
Thank you from the bottom of our hearts.