Congratulations to Jeannie Maldonado, Our Newest Employee of the Month!
We are ecstatic to recognize an employee whose hard work makes it possible for all of us to do our jobs.
This time, our employee of the month program honors a member of our hardworking IT department, Jeannie Maldonado!
Our employee of the month program honors a member of our hardworking IT department, Jeannie Maldonado!
Those of you who have had the pleasure of meeting Jeannie and having her magically resolve all your tech problems already know how incredibly talented she is.
If you haven't yet met Jeannie, you should know she is part of the wizarding team that makes sure the technical side of Altus Biologics runs smoothly and that all our data remains safe and secure.
Her talents and human qualities stand out everywhere she goes, and she more than deserves this recognition.
We asked Jeannie to share a little about herself and her experience working at Altus Biologics. Here is an excerpt of our interview.
.
Q/ Where are you from, and where did you grow up?

A/ I'm from Houston, TX

Q/ Why did you decide to go into your career?

A/ IT is an exciting career. Each day is entirely different, and I love to be challenged.

Q/ What is your biggest achievement to date-personal or professional?

A/ Professionally, my most significant achievement is becoming Six-Sigma Black Belt Certified. Although it was difficult to obtain, I'm incredibly proud of the certification. Personally, its also a great accomplishment, especially if you consider that out of all the people who hold this certification, only 26% are women.

Q/ What does success mean to you?  

A/ Getting to do something I love and makes me happy!

Q/ What three words would you use to describe your role?

A/ Personable (helping staff with their IT needs), Ethical and Creative

Q/ How did you first hear about Altus Infusion?

A/ Indeed.com!

Q/ When did you start at Altus Biologics?

A/  Five beautiful years ago

Q/ What is a typical day like?

A/ Every day is different, from helping my colleagues tackle their IT challenges to ensuring Altus is secure.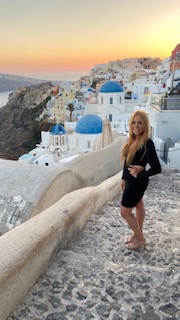 Q/ What is the most common question you get from employees?

A/ "How come this doesn't work?"

Q/ How would you describe the company culture here?

A/ The culture is based on treating patients like family. But I've seen that be true for employees as well. 

I enjoy working with great management and coworkers that care about people and support each other to achieve the same goal.

Q/ What do you love most about working with Altus Biologics?

A/ Collaboration and challenges!  I'm so fortunate to be part of a team that works hard together to roll out solutions that both positively impact the way we work while securing the infrastructure.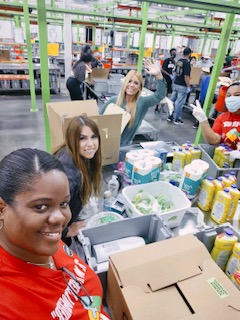 Q/ Name one favorite memory from your time working at Altus Biologics.

A/ The day IT moved the entire company from an antiquated infrastructure to the Google platform is one of my favorite memories at Altus. When everyone logged in Monday morning without a single issue, it was such an amazing feeling knowing all my hard work was part of the success.

Q/ What advice would you give to recent new entrants?

A/ There's a great deal to learn here; just have patience. You can do it!
Here is what Jeannie's supervisor has to say about her and the quality of her work
"I've witnessed Jeannie help staff resolve their technology needs with such kindness, which puts staff at ease with her calm demeanor. Her positivity is infectious."

Debbie Welcher
Once again, congratulations to Jeannie Maldonado!
As we close this challenging year, we want to thank all our team members for the dedication and passion you bring to work every day. 
We wish you all a Happy and Prosperous New Year!