Congratulations, Tony Yeung,

Employee of the Month!
It's time to announce our January employee of the month. The selection process was anything but simple as so many of our employees continuously excel at their jobs.
We are pleased to announce that this month's recognition goes to Billing Team Lead Tony Yeung. Congratulations Tony!
As one of our billing team leads, Tony ensures his team completes all our billing processes in a timely and accurate manner. He is always available to lend a helping hand and encourage his team to improve personally and professionally.
Although his job does not involve direct contact with our physician partners or their patients, he does play a part in ensuring open and transparent communication between the billing department and all the relevant stakeholders. Communication within our company is vital to ensuring billing processes run as smoothly and efficiently as possible.
Tony has demonstrated exceptional communication, interpersonal, and problem-solving skills that have helped his team members overcome challenges and position our company as a leader in the industry.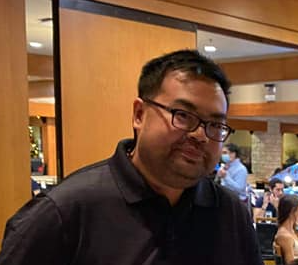 Q/ Where were you born, and where did you grow up?

A/ I was born in California, but I grew up in Houston, TX.

Q/ What did you first want to be when you grew up?

A/ I wanted to be a chef.

Q/ What is your hometown now?

A/ I still live in Houston, TX.

Q/ What advice would you give to your younger self?

A/ Be honest with yourself.

Q/ How do you juggle your work from home life?

A/ Work-life starts at 7:30 am and ends at 5:00 pm unless OT is needed. Home-life starts at 5:01 pm until I get tired. You have to be able to draw a line between work-life and home-life, especially when you work from home.

Q/ What do you do when you are not working? Your hobbies and interests.

A/ I enjoy fishing and being outdoors.

Q/ What three words would you use to describe your work?

A/ Billing Team Lead.

Q/ How did you first hear about Altus Biologics?

A/ From Mark and Clint

Q/ When did you start at Altus Biologics?

A/ In 2010.

Q/ What do you love most about working with Altus Biologics?

A/ Serving our patients, doctors and helping out my team.

Q/ What advice would you give to recent new entrants?

A/ Be open to learning new things
We know this year will present many challenges to our company, yet we are moving forward confident that with the help of our exceptional staff, these challenges will only serve to make us stronger. When we work together, no obstacle is too great to overcome.