The Omicron Subvariant
Do Chronic Disease Patients Need to Be Concerned?
Recent studies provide significant insight into how stress hormones can suppress or otherwise alter the immune system, which can have significant repercussions if you are a chronic disease patient.
After a brief slowdown, COVID-19 cases are rising again in the United States due to new Omicron subvariants.
The most concerning subvariant is BA.2, which accounted for 68.1% of COVID-19 cases as of April 24. This is not the only subvariant of concern. BA.2.12.1 already accounts for 28.7% of cases.
Scientists still don't know whether the newest variants are more transmissible or if they cause more severe illness than their predecessors. However, preliminary data suggests BA.2 can cause more severe symptoms than the original Omicron. The good news is that BA.2.12.1 does not seem to cause more severe illness and death although it spreads faster and could potentially be better at bypassing the immune system's antibodies, making it a genuine healthcare concern.
Available data show that the approved vaccines can still prevent severe infection and hospitalization from COVID-19.
Additionally, several studies show that a booster dose can reawaken the immune system's memory, causing it to produce antibodies that work against the new Omicron subvariants.
The Centers for Disease Control and Prevention (CDC) is now recommending a fourth dose of the vaccine for certain people, including those with compromised immune systems.
Researchers continue to investigate if other treatments, including monoclonal antibodies, which help the immune system recognize and react better to the virus, are effective against these new subvariants.
If You Are Immunocompromised, You May Require Extra Protection
Those with highly compromised immune systems tend to have a lower response to the vaccine, making them susceptible to infection and severe outcomes of COVID-19.
Speak to your doctor and healthcare team about receiving an additional booster shot. Your physician can provide helpful information and schedule your vaccination around your treatment sessions to avoid possible complications.
Additionally, encourage the people close to you to get vaccinated or get a booster shot, as studies show that being vaccinated makes people less likely to transmit the virus. Therefore, the more people around you that receive the vaccine, the more protected you will be.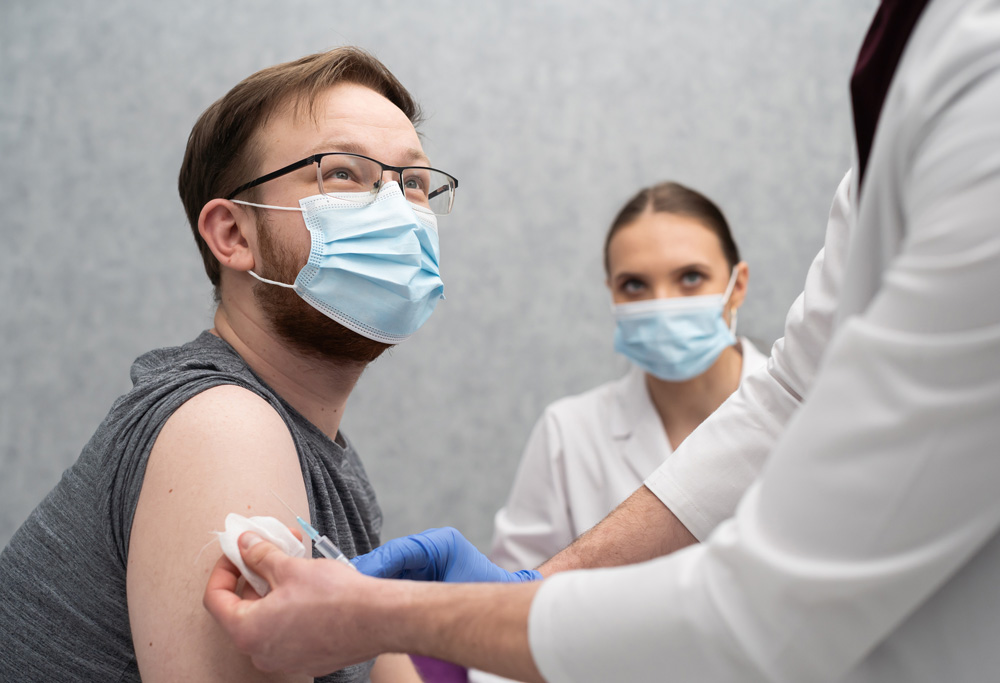 How to Protect Yourself from Infection
As restrictions continue to ease, chronic disease patients need to continue exercising safety measures to avoid infection.
Masks have proven to reduce the risk of COVID-19 by lowering the amount of viral material an infected person spreads and protecting others from infection. Therefore, continue to wear a mask while out in public.
Hand sanitation is also highly effective in reducing the spread of the virus. Experts recommend continuing to wash your hands with soap and water, especially when you've been in contact with high-touch surfaces like doorknobs, handrails, or after using public transportation.
If you receive treatments to manage a chronic illness, you need to continue taking your medication and receiving infusions unless your doctor instructs you to stop.
Remember to inform your doctor of any new or worsening symptoms or if you think you may have COVID-19.