Top Stories from The ACG Annual Scientific Meeting
The American College of Gastroenterology Annual Scientific Meeting was held last month, and as always, subject matter experts shared insightful discoveries with ACG members.
Although members enjoyed hearing about different topics during the event, two stories raised the most attention.
Researchers reported that a repeat colonoscopy following inadequate preparation might improve the detection of adenoma. The other top story discussed the efficacy of Barrett's esophagus intervention in boosting disease-specific survival. These top stories and other highlights of the event are summarized below.
Next-Day Colonoscopy May Improve Adenoma Detection After Poor Prep
Erin Bouquet, MD, from Vanderbilt University Medical Center, stated that current guidelines suggest that repeat colonoscopy after poor preparation should be completed within one year.
Dr. Bouquet and her research team wondered if there was an optimal interval at which a colonoscopy should be repeated. The group specifically wanted to know if a next day repeat colonoscopy provided better results in terms of repeat prep adequacy or adenoma detection compared to a repeat colonoscopy at a later date.
During the study, investigators collected data on inadequate preparation rate and timing of repeat colonoscopy. They compared preparation adequacy, polyp number, and adenoma presence between two distinct groups, those who underwent repeat colonoscopy the next day and those who had a repeat colonoscopy within one year.
The study showed that adequate bowel preparation trended toward more likely in the next day colonoscopy group compared to their counterparts who completed it within one year. Additionally, data revealed an increased tendency of the presence of adenoma.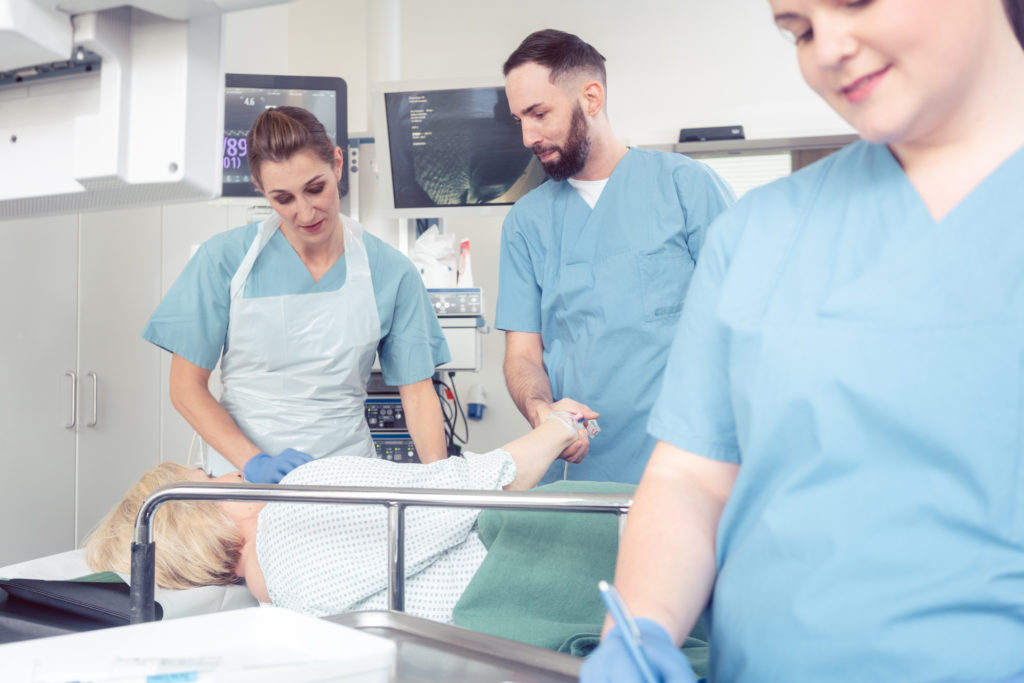 Barrett's Esophagus Intervention Boosts Disease-Specific Survival
Another presentation revealed some encouraging news for esophageal cancer patients. BE is the only recognized precursor to esophageal adenocarcinoma, and according to researchers, Barrett's Esophagus (BE) intervention effectively improved overall disease-specific survival rates.
Yuri Hanada, MD, of the Mayo Clinic division of gastroenterology and hepatology, commented.
"Because the prognosis for esophageal cancer is quite poor, there is considerable interest in optimizing endoscopic surveillance, which aims to detect histologic changes that can be treated before progression occurs."
Model Shows Lower Age of Screening Initiation; Stool Tests Improve CRC Outcomes
Researchers shared data that shows that moving the age of first colorectal cancer screening to 45 years revealed improved incidence and outcomes.
Close Follow-Up Needed in Patients with Pancreatic Cysts
In another panel, researchers highlighted the need for close follow-up in patients with pancreatic cysts after data showed a high malignant transformation incidence.
Altus Biologics values the contributions of researchers working to improve disease management and treatment. It is thanks to the hard work of scientists that patients are now living fuller, healthier lives.
At Altus Biologics, we closely follow the latest disease management guidelines and the development of new treatment courses to ensure patients always receive the best care possible.