How Physicians Can Best Prepare Patients for Their First Infusion
Informing patients that they have a chronic illness is one of the most complex parts of any physician's job. 
Such diagnoses typically leave patients feeling lost and overwhelmed. To reassure patients, doctors need to explain the different therapies and what patients can expect from their disease progression.
When biologic infusions are prescribed, patients may have more questions. The following is a helpful list for physicians to help prepare patients for their first infusion treatment.
Explain What Biologic Drugs Are, Their Reach, and Limitations
Drugs classified as biologics have helped improve the quality of life for many patients. The medications can reduce the severity and frequency of symptom flareups and, in some cases, make remission possible.
However, it's essential to inform patients of the limitations of these medications and its possible adverse effects. To do so, you must consider each patient's emotional and intellectual capacity, given that everyone processes information differently.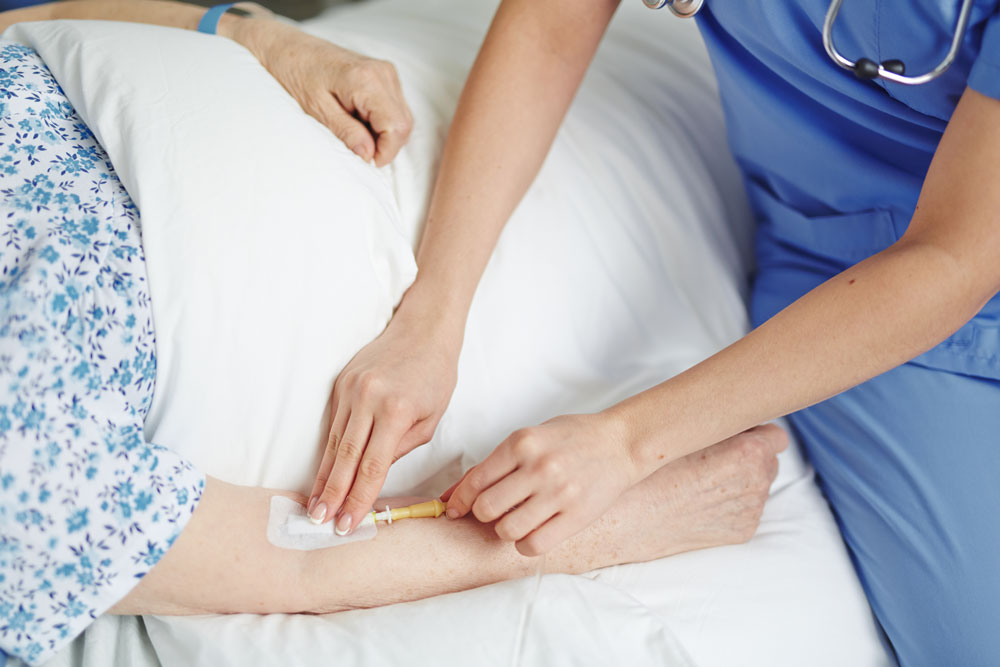 Check for Immunizations
Before your patient's first infusion, check if they need to receive any immunizations, including influenza and COVID-19 vaccines.
Evaluate if you need to postpone the date for their initial infusion to allow them to obtain or recover from a recent vaccination.
Tuberculosis (TB) and Hepatitis B Screenings
Some biologic medications can potentially reactivate tuberculosis and the hepatitis B virus. Therefore, schedule these screenings for any patient who may be at risk.
Strengthen Your Doctor-Patient Relationship
Patients may be eager to receive their first dose of a biologic drug and may not know or choose not to disclose if they are feeling unwell for fear of having their appointment canceled.
Because of this, strengthening your doctor-patient relationship is crucial. Encourage patients to speak to you about their symptoms and educate them on the importance of sharing information with you. 
Encourage your patients to let you know about any illness or symptoms they may have, even if it's a mild cold.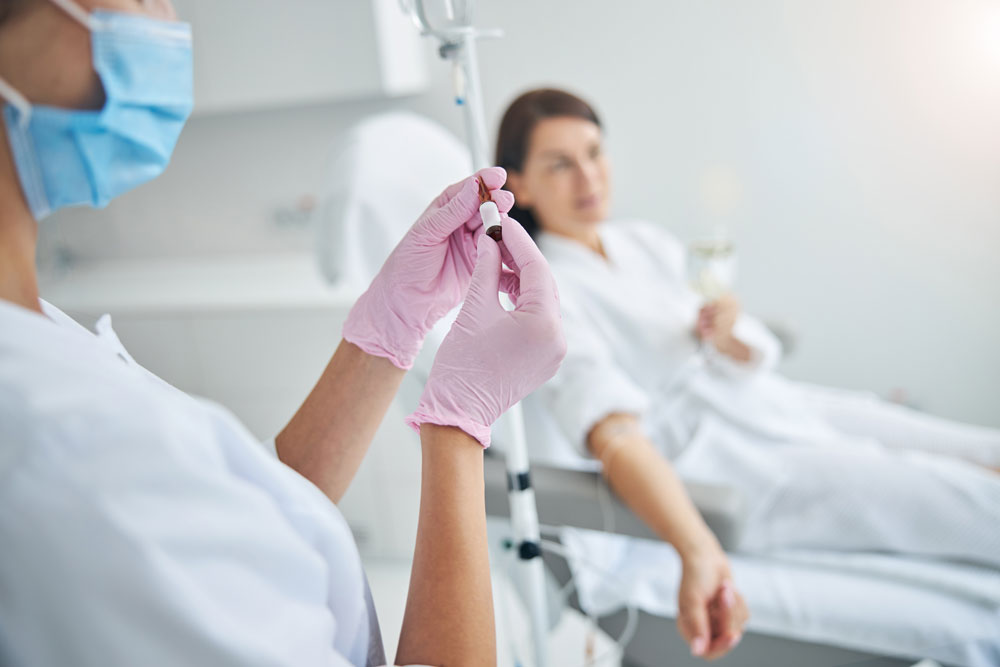 Patient Support Programs
Therapy outcomes improve when patients receive the support they need. Provide patients with educational and support resources, including websites they can visit and any local support groups they can join.
Help Patients Manage Anxiety
It's not unusual for patients to experience anxiety when starting a new disease management medication. 
Let patients know you and the infusion nurses at your practice are available to answer their questions and help them deal with any concerns they may have.
Manage Patient Expectations
Biologic drugs are an excellent option for patients who do not respond well to other types of medication. 
However, patients need to understand that they may not experience immediate results, rather, potential progressive improvements in the severity and frequency of flareups.
Before the Infusion
Share with patients tips and guidelines on how to prepare for their first infusion:
Hydrate – Optimal hydration makes IV's easier to insert and may reduce infusion reactions
Rest – This will help reduce anxiety. Many patients report their infusions are less effective when they are sleep-deprived
Ask Questions – Advise your patients to ask questions on preparing for their infusions.
Day of  The Infusion
Arrive on Time – Point out to patients the importance of arriving on time for their infusion sessions
Arrange for Transport – It's impossible to know how patients will react to their infusion. Some medications may cause drowsiness, and because of this, they need to make transport arrangements beforehand
Wear Comfortable Clothes – Advise patients to wear soft, comfortable clothes to feel at ease during the infusion. Remind them that if they need to use the restroom during the infusion, they may only have one free hand
Snacks and Entertainment – While you may have refreshments and magazines available at the infusion center, some patients prefer to bring their books and snacks. Encourage your patients to choose healthy snacks over highly processed ones
Speak Up – Let patients know they can and should speak up during their infusions if they feel uncomfortable or unwell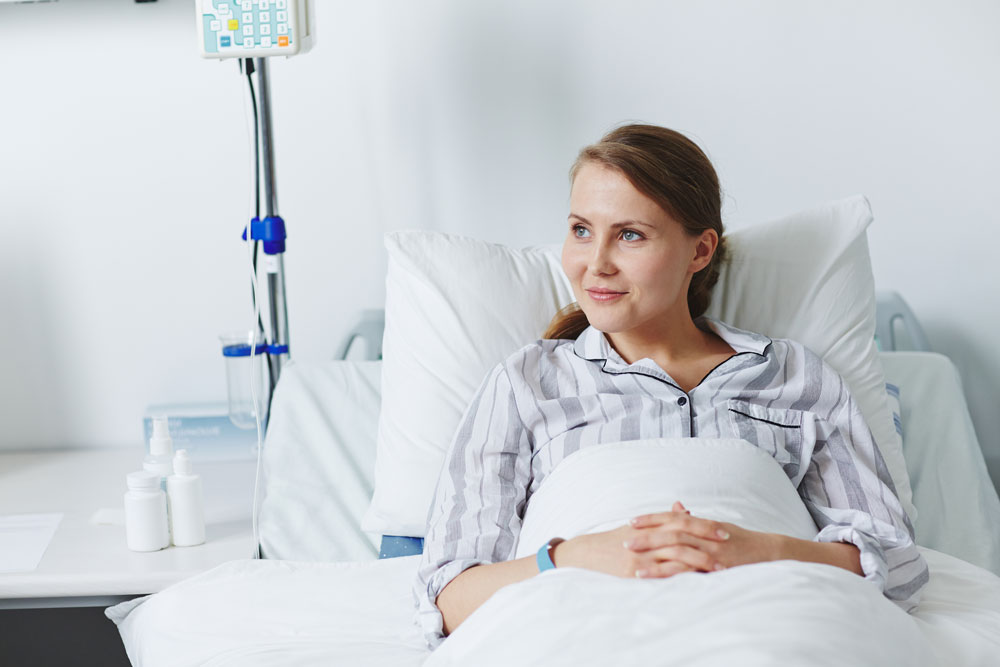 After The Infusion
Rest – Advise patients to plan for a day or two of rest after their initial infusion as some patients may experience fatigue, headaches, puffiness, and other side effects
Reach Out – Provide patients with a number to reach out to you and your staff if they experience any symptoms that worry them.
Altus Biologics takes care of your infusion center's administrative and non-physician clinical side, from patient benefit verification, scheduling, managing drug inventory, and administering infusions so you can focus on your patient's wellbeing.