Why 2022 Is the Year to Start Offering In-Office Biologic Therapies to Your Patients
The prevalence of chronic diseases is rising in America and researchers expect the trend to continue in the coming years.
A 2020 study published in Arthritis and Rheumatology found that the presence of ANA (antinuclear antibodies), the most common biomarker of autoimmunity, showed a significant increase in the United States.
Great Opportunities to Improve Patient Care
Treatments for chronic diseases is a leading driver of the $3.8 Trillion annual costs of health care including the increased use of biologic infusion drugs to manage these conditions. Why isn't your practice already offering in-office biologic therapies?
The Infusion therapy market is forecast to reach USD 10.98 Billion globally within the next five years. That number may increase given the growing application areas for infusion therapy like rheumatoid arthritis, Crohn's disease, lupus, asthma, and multiple sclerosis, to name a few.
Infusion therapy is expanding rapidly due to the increased use of biologics in treating and managing chronic illnesses, which creates excellent opportunities for physicians and their practices to provide better patient care.
Patients Prefer In-Office Infusion Therapy vs. Hospital Infusion Therapy
In-office infusion suites can both administer the same medications as hospital outpatient infusion centers and also provide patients with a better experience. Here are a few reasons why patients prefer in-office infusions over hospital-administered infusions.
Convenience:
A deciding factor for patients when choosing a physician is convenience. Your patients are likely to live closer to your practice or have a relatively easy commute to it.
Personalized Care: Hospital infusion centers see more patients daily than in-office suites. Because of this, you and your staff, including the infusion nurse, will have more time to dedicate to patients. 
Relaxing, Friendly Environment: Chronic disease patients have an increased risk of developing anxiety; therefore, offering them a comfortable, relaxing, and friendly environment they are already familiar with will help ease their anxiety and stress.
Schedule Flexibility and Shorter Wait Times: Another advantage for patients is shorter wait times. Hospital infusion centers often have long wait periods for scheduled treatments, which are usually provided at times that are not the most convenient for patients. Rescheduling can also be challenging when you are dealing with a large hospital. In-office infusion centers are more accommodating when it comes to scheduling and rescheduling and typically have shorter wait times.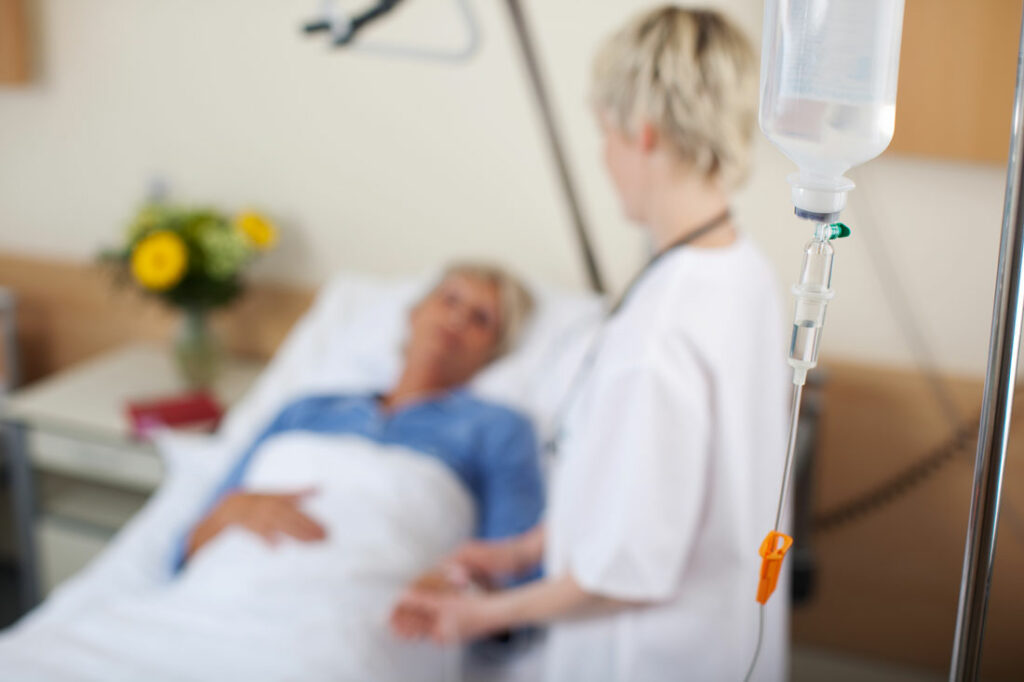 Benefits of BiologicsThe Simplest Way to Start Offering In-Office Infusion Therapy from Your Existing Practice
If you want to improve patient care, increase patient satisfaction, treatment compliance, and expand your practice offering, then it's time to take advantage of the excellent market opportunities with the help of Altus Biologics.
Our comprehensive in-office infusion suite solutions handle every aspect of your infusion suite set-up and daily management. We specialize in gastroenterology, rheumatoid, neurology, and respiratory practices.
Our Services Include:
Site Set Up – Our designers will work with your existing space to create a comfortable space for patients to receive infusion therapy.
Drug and Supply Acquisition and Rebates: Our acquisition team will manage your inventory, ensure the timely delivery of your purchased biologic drugs, and give your practice access to exclusive rebates.
Patient Services: We take care of your patients as if they were our family members. Our staff will schedule and reschedule appointments when necessary. We also conduct all the required benefits verification and health plan eligibility. We even help connect patients with assistance programs.
Clinical Services: We employ and provide the most qualified medical professionals and then provide them with top-quality training to get them ready to work alongside you.
If you've been thinking of offering your patients in-office biologic infusion therapies, this is the perfect time to do so.
Our solutions are cost-effective and hassle-free. Let us apply our years of experience in managing biologic infusion centers to help you take your practice to the next level.