What to Know About Biologic Medicines for Severe Asthma
Asthma is a complex condition that affects each patient differently. While many patients can manage their disease by identifying and avoiding triggers, taking oral controller medications, and using a quick-relief inhaler when symptoms arise, this is not enough for others.
Fortunately, in recent years we've seen an increased availability of biologic therapies on the market, which can significantly contribute to an effective asthma management strategy.
.
Watch the Video: What to Know About Biologic Medicines for Severe Asthma
Not Your Typical Controller Medication
Although biologic drugs fall into the category of controller medications, they work very differently.
Biologic drugs are derived from living cells of organisms such as bacteria or mice. These cells are then modified to target specific molecules in the human body.
In the case of asthma, biologic drugs target antibodies, cell receptors, and inflammatory molecules to disrupt specific pathways that lead to the inflammation responsible for asthma symptoms.
Biologics are highly specific and allow for more personalized treatment of severe asthma that greatly benefits the patient.
Biologics are known to decrease the frequency and severity of asthma exacerbations, leading to fewer emergency room visits and hospitalizations. Additionally, biologics can help reduce the need for oral steroids and lower the dosage of other controller medications.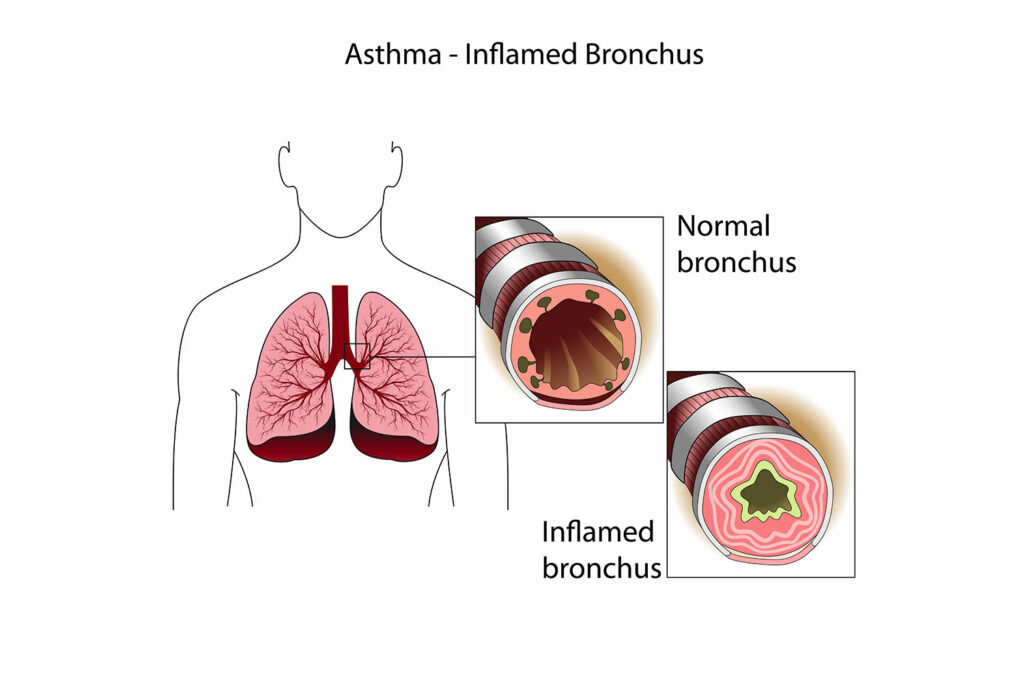 Biologic Therapy Drugs for Treating Severe Asthma
Xolair® (omalizumab)
Xolair® blocks the antibody that causes allergic asthma responses. As a result, this medication can significantly benefit patients with poorly controlled asthma and allergies to common year-round allergens such as pet dander, dust mites, and cockroach debris.
Nucala® (mepolizumab)
Nucala® is an add-on maintenance treatment for patients six years of age and older with severe eosinophilic asthma. It works by reducing the number of eosinophils in the bloodstream that cause lung inflammation in some asthma patients.
Cinqair® (reslizumab)
Cinqair® can help reduce severe, uncontrolled eosinophilic asthma attacks and improve breathing in patients 18 years of age and older.
Thanks to Cinqair®'s ability to reduce the number of eosinophils in the blood, patients have fewer exacerbations which can contribute to a better quality of life.
Fasenra® (benralizumab)
Fasenra® treats uncontrolled severe eosinophilic asthma in patients twelve years of age and older. In addition, Fasenra® requires fewer doses per year, making it more convenient for patients.
Dupixent® (dupilumab)
In addition to helping control severe eosinophilic asthma in patients as young as six years of age, Dupixent® also treats chronic rhinosinusitis with nasal polyposis (CRSwNP) in adults.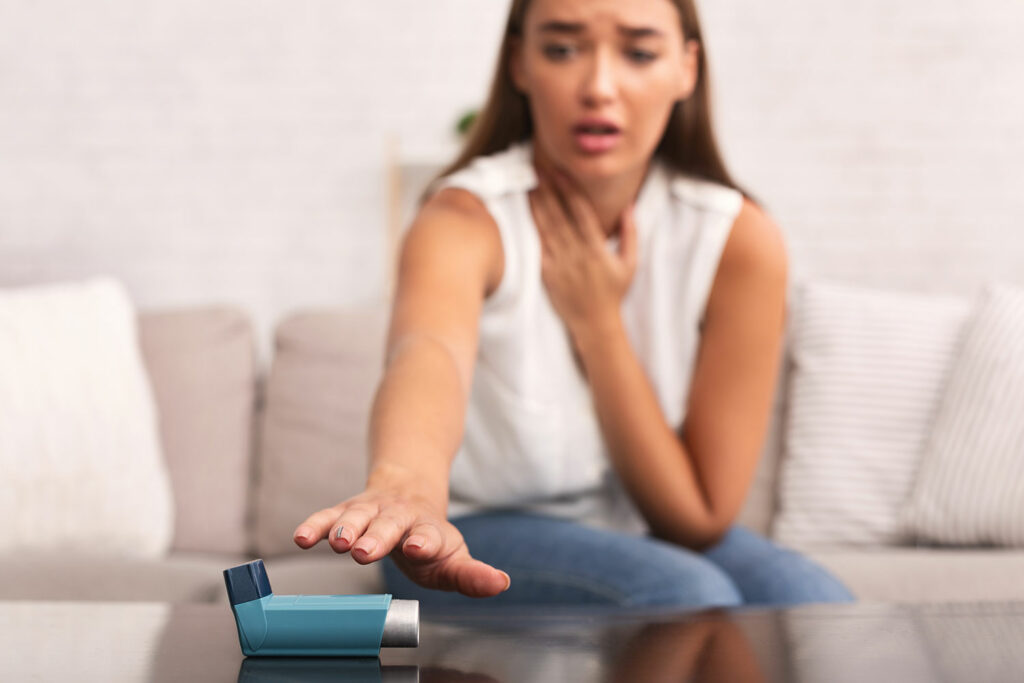 Offering In-Office Biologics Is Now Easy and Affordable
Despite the excellent results provided by biologic treatments, there exists one major hurdle for patients, and that is convenience.
Most biologics require injections or intravenous administration, which means patients may need assistance to receive their medication. Many doctors refer their patients to hospital outpatient centers, but this can be intimidating, inconvenient, and therefore, a risk for low treatment compliance.
However, specialty practices can now offer in-office biologic therapies to patients at their current location. Altus Biologics has helped doctors open and operate successful in-office biologic suites for years, improving patient outcomes and increasing revenue.
Our solution handles everything from design and décor to staffing and complete revenue cycle management, where we source, stock, and submit claims on your behalf. We even take care of patient scheduling and benefits verification so you can focus on your core business of caring for patients.
Get in touch with us with us to learn more about how we can help you start offering biologic infusion therapy to your patients.